In today's episode, I sit down with Cindy Montanarella, another fellow St. Thomas parishioner and former student from the Kino Catechetical Institute. Cindy is also the sister of one of my oldest friends (and an old friend in her own right). I ask her, "How Did You Get Here?"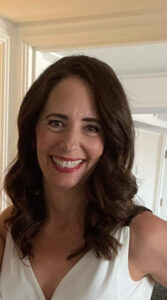 Note: some links lead to my Amazon affiliate page, which has generated precisely zero dollars in the 10+ years I've had it.
Jesus Shock by Peter Kreeft
I couldn't find the Archbishop Fulton Sheen quote comparing Eucharistic Adoration to radiation therapy, but I'm sure he was a fan of the idea…
Ss. Ambrose, Monica, and Augustine
"Speak less to Augustine about God and more to God about Augustine."

St. Ambrose to St. Monica
Leila Miller's books on divorce:
Psalm 131
1 O Lord, my heart is not lifted up,
my eyes are not raised too high;
I do not occupy myself with things
too great and too marvelous for me.
2 But I have calmed and quieted my soul,
like a child quieted at its mother's breast;
like a child that is quieted is my soul.
3 O Israel, hope in the Lord
from this time forth and for evermore.

King David
Subscribe, like, rate, etc.!
Special Thanks:
To Cindy Montanarella for overcoming her shyness and coming on the show.
To Zoom for existing (and making this episode possible).
To BPD for producing the show.