In today's episode, I sit down with one of my good friends, Ryan Ayala. Ryan and I used to work together at Saint Mary's Catholic High School in Phoenix, where he is the school's campus minister. I ask him, "How Did You Get Here?"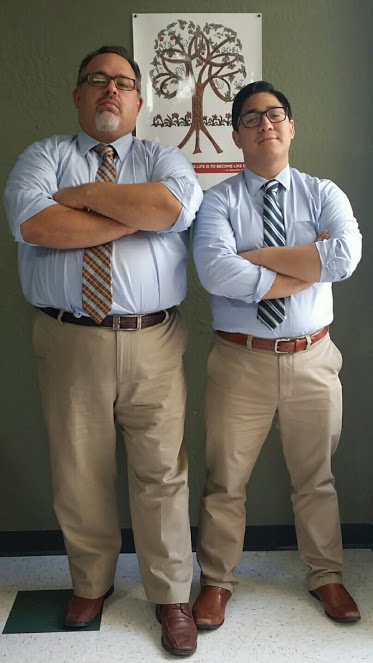 Zélie is a lovely name for a daughter (or a mother).
Shows I Mentioned (Don't Judge)
The Tiger King – Watching this is like watching a car accident on the freeway, but the freeway is a circus-themed gay rodeo with big cats and meth-heads and the highway patrol work has been outsourced to disgruntled Wal-Mart employees who are missing any number of teeth and/or limbs.
McMillions – An incredibly compelling documentary series about the McDonald's Monopoly scandal. Who knew McDonald's was so bingeable? (<—a joke?)
Visual Confirmation that I Talk too Much

Unsolicited Domestic Advice
Always assume your spouse has had a worse day than you did.

–Attributed to Ryan Ayala's hero/mentor, Rob Drapeau
Pope Meme: Hit or Miss?
Pat Metheny "Two Folk Songs" – My college roommates (and Pat Metheny) persuaded me of this song's excellence.
The Usual Links:
Special Thanks:
To Ryan Ayala for coming on the show.
To Zoom for existing (and making this episode possible / passable).
To BPD for producing the show.