In today's episode, I sit down with Maria Gilicinski, someone I've never met before, but who comes highly recommended by my producer, who is also her former thesis advisor at Thomas Aquinas College. Maria is currently an Assistant 5th Grade Teacher at Archway Veritas Academy, mere feet from my home. I ask her, "How Did You Get Here?"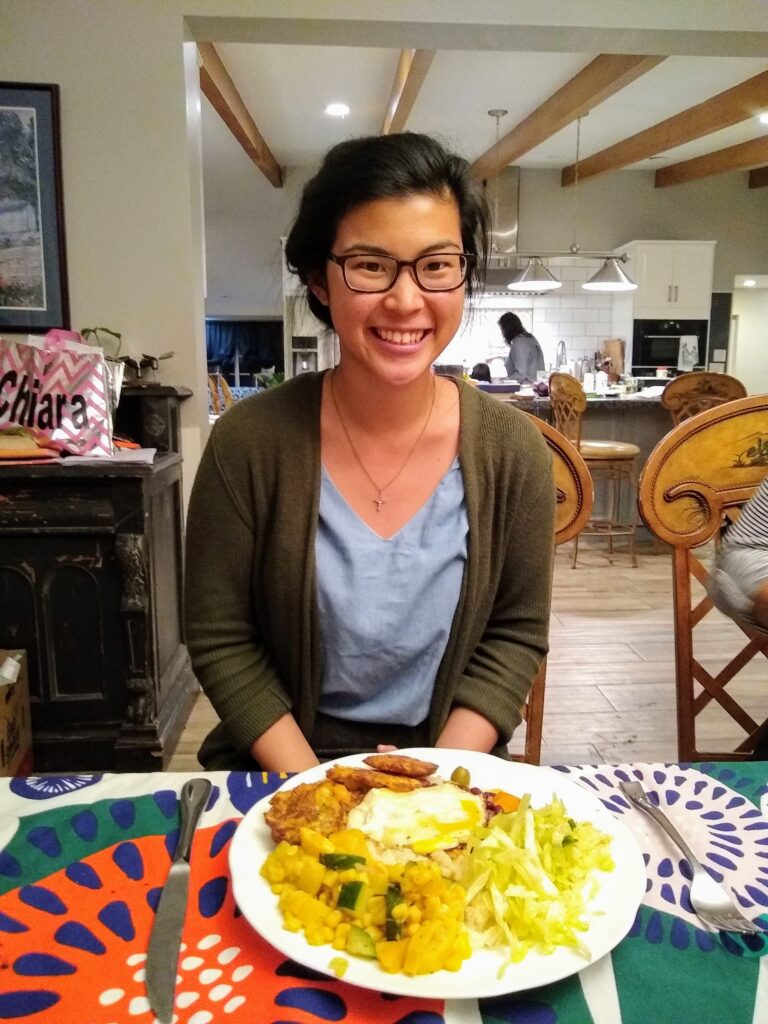 Note: some links lead to my Amazon affiliate page, which has generated precisely zero dollars in the 10+ years I've had it.

Note 2: My old college roommate says, "Talking to Rob is a lot like listening." In this episode, I once again prove him right.

13 But now in Christ Jesus you who once were far off have been brought near in the blood of Christ. 14 For he is our peace, who has made us both one, and has broken down the dividing wall of hostility,

Ephesians 2:13-14 Revised Standard Version Catholic Edition (RSVCE)
17 But Sis′era fled away on foot to the tent of Ja′el, the wife of Heber the Ken′ite; for there was peace between Jabin the king of Hazor and the house of Heber the Ken′ite. 18 And Ja′el came out to meet Sis′era, and said to him, "Turn aside, my lord, turn aside to me; have no fear." So he turned aside to her into the tent, and she covered him with a rug. 19 And he said to her, "Pray, give me a little water to drink; for I am thirsty." So she opened a skin of milk and gave him a drink and covered him. 20 And he said to her, "Stand at the door of the tent, and if any man comes and asks you, 'Is any one here?' say, No." 21 But Ja′el the wife of Heber took a tent peg, and took a hammer in her hand, and went softly to him and drove the peg into his temple, till it went down into the ground, as he was lying fast asleep from weariness. So he died.

Judges 4:17-21 Revised Standard Version Catholic Edition (RSVCE)
Don't forget to pray for Jake (Episode 3) and his fiance (also Maria) who are getting married on Saturday, March 14, 2020!


RCIA at St. Thomas the Apostle: http://staphx.org/becomingcatholic
Subscribe, like, rate, etc.!
Special Thanks
To BPD for producing the show and procuring our guest.
To Maria's roommate Kathryn, for almost keeping the dog from barking.
To my very generous in-laws for the use of their home.

Cut for Time
The Cave. Watch to remember that humanity is fallen and unbelievably noble at the same time. If this story doesn't move you to empathy, you're probably one of those lizard people. The movie is gut-wrenching and free on Hulu.com.
Summary from Amazon:
The Cave paints a stirring portrait of courage, resilience and female solidarity inside a subterranean hospital in Syria run by a young, female pediatrician.

The Last Word
8 Finally, brethren, whatever is true, whatever is honorable, whatever is just, whatever is pure, whatever is lovely, whatever is gracious, if there is any excellence, if there is anything worthy of praise, think about these things.


Philippians 4:8 Revised Standard Version Catholic Edition (RSVCE)