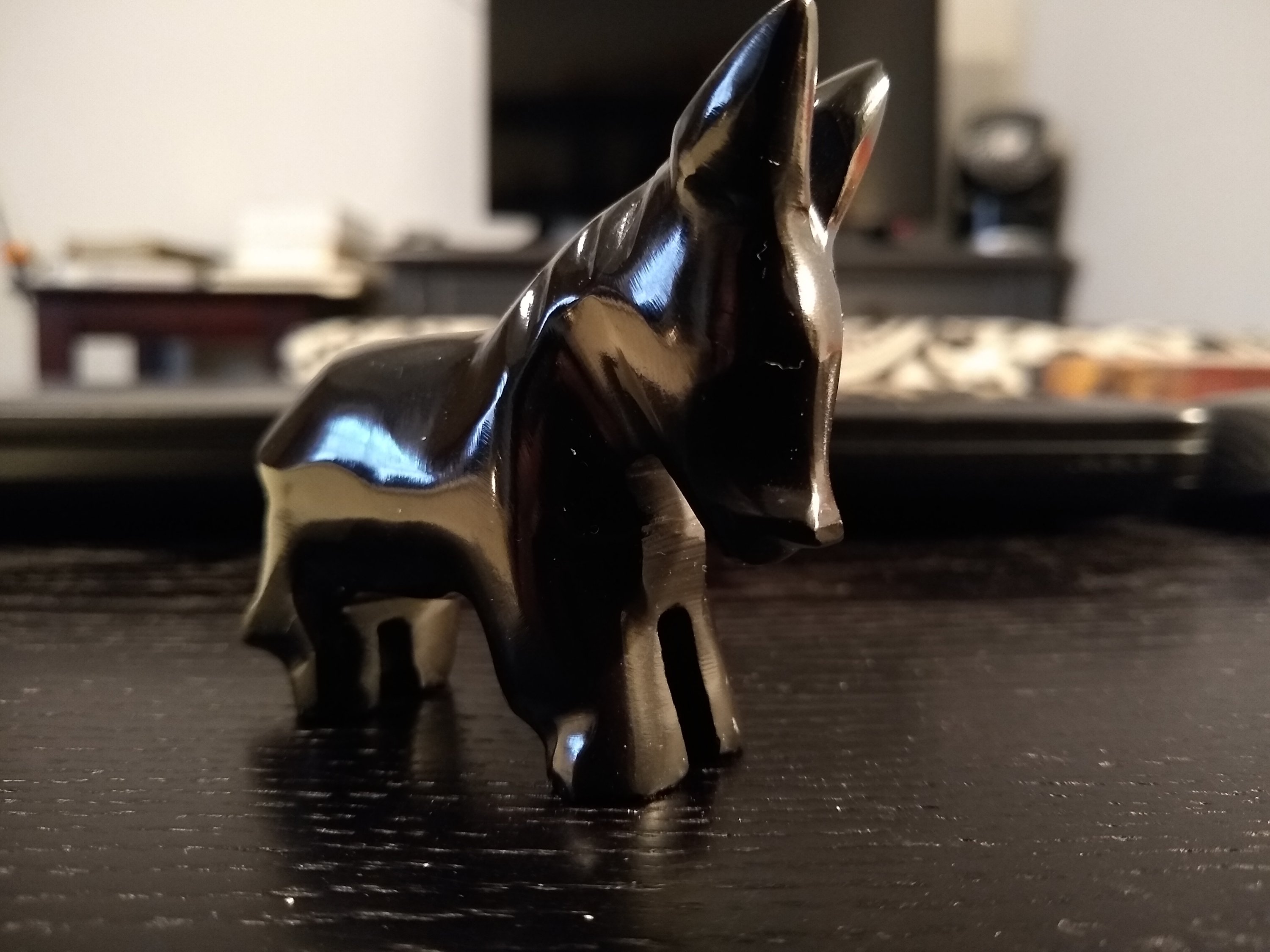 In my previous post, I mentioned that I want to use this blog to explore some ideas that have been interesting me and find out what I–and my exponentially increasing* number of readers–think about them. Thank you for coming along for the ride.
I suspect that in these early stages, the things I write about might seem random and my thoughts a bit scattered. Sorry about that. If it helps, you can think of these posts as stem cells in the early phases of the blog/website's development. These cells are full of potential, but how that potential will be realized remains to be seen.
Now, before I get real about realizing all this potential, I want to explain why this quizzical donkey has returned to his digital inkwell.
In the very first post of this blog, I wrote that I wanted to be "as assiduous as the donkey whose daily fidelity at the water wheel pours life and beauty to the community he serves." This image of the diligent donkey comes from the writings of Saint Josemaria Escriva, in particular this one:
Oh blessed perseverance of the donkey that turns the water-wheel! Always the same pace. Always the same circles. One day after another: everyday the same. Without that, there would be no ripeness in the fruit, nor blossom in the orchard, nor scent of flowers in the garden. Carry this thought to your interior life.

The Way, 998
Whenever I feel like circumstances have me circumambulating, I call this image of the faithful donkey to mind and remember what I'm all about–the ripeness in the fruit, the blossom in the orchard, the scent of the flowers in the garden. Then, I get back to work.
At this point, I should mention that "back to work" means something different now than when I originally started this blog. Back then, I had a full-time gig at the greatest high school in the universe, but, alas, all universes contract and not all contracts can be extended. So, four-ish months ago–the same time my dad passed away–I found myself squeezed out of a job.
For the curious (and for the record), I left Saint Mary's with no hard feelings and no regrets. God is good, dear readers–all of the time–and, ahem, labor pains are part of the natural order.
While we're on the subject, babies in the womb have great little lives, but if they want to keep living them, they gots to go, or else, you know, this. Labor is hard and labor is necessary, and, ultimately, labor is worth it because babies (maybe even metaphorical ones like this blog) are worth it.
So, all that to say this: I don't want this blog to merely be an online journal. I want it to be a big part of my actual (paying) work as a writer. I have no idea what that will look like (stem cells, remember?), but I believe God is leading me to serve him, my family, and my little corner of the world through my talent for writing. That's a scary sentence to publish, but there you have it.
Everything I just wrote was meant to be a preface to an impossibly cleverly entitled post called…wait for it…"The Algorithm Method" in which I propose a process for making decisions that even a very different kind of donkey can profit from. Sadly, I ran out of coffee time, so you'll have to wait until next time. Now, at least you have something to look forward to, so you're welcome. Tell me in the comments how often you'd like me to post. I want to know who I'm disappointing…

You may also enjoy this Italian cartoon about a young Spanish boy named "Saint Josemaria Escriva." (With a name like that, his parents must have known his destiny, no matter what they said in the cartoon.)
*23