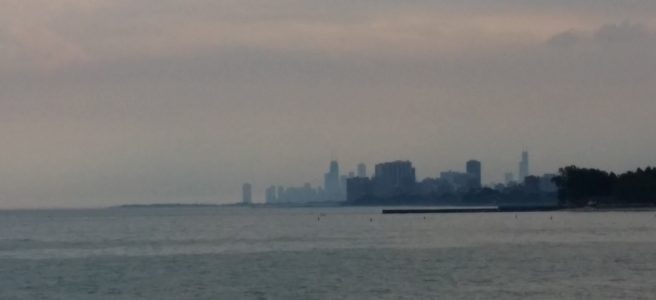 That not very clear image is of the Chicago skyline as seen from a private beach on Northwestern University's campus. Amy and I are here picking our daughter Sophia up from an intensive summer drama program for high school students. She has had an amazing experience and has really enjoyed herself. She has also become beloved by everyone who has met her.
What a blessing to have someone you love so much be recognized as lovely. What a joy to share in someone else's great joy.
While we were here, we took advantage of the opportunity to take a tour of the university. We were very impressed. Our tour guide Eli was fantastic. He was exactly the kind of confident, well-spoken, charming young man you want representing your organization. He spoke to us like we were people, not prospects. He made us feel like this massive research university was a tight-knit community of friends. They are doing something right at Northwestern.
They are not a classical liberal arts school, but they do emphasize the liberal arts. If I wasn't so lazy, I'd elaborate on that, but long story short, if Sophia decided to go here, we'd be thrilled. It seems like a great fit for a kid who loves drama and is naturally and broadly curious. Plus, like Amy's and my alma mater, they're Wildcats.
One last thing about what I said earlier. The recent news of Father Jacques Hamel's martyrdom in France was so shocking, but how beautiful that the Lord he loved and served is drawing his murderers' co-religionists to him?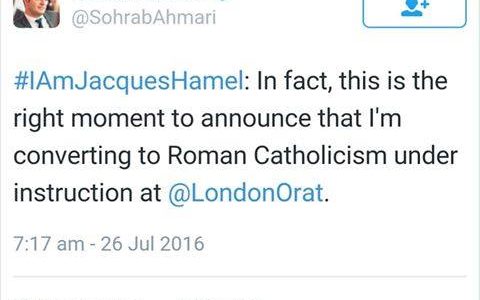 p.s. If any of you are keeping track, I wrote and attempted to post this entry last night, but I'm having issues with the WordPress interface. It's can be pretty frustrating.